Furreee Audio Books on YouTube!
Bound Angel
Can Rook untangle the truth about the past he can't remember and can Isadora convince her demonic angel the forever he desires is the one he promised her?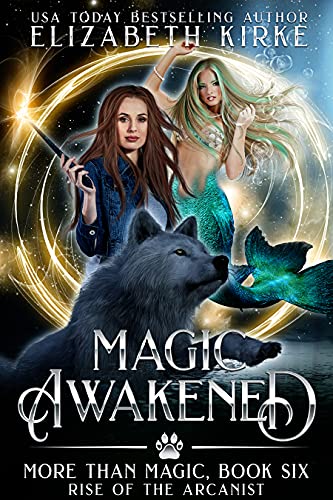 Magic Awakened
Clear waters, pristine beaches, and the bones of human sacrifices…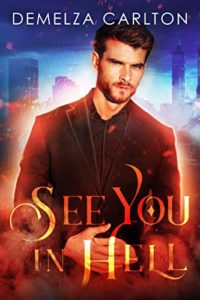 The Devil's Work
A devilishly hot CEO. The angelic new office temp. A match made in Heaven or Hell?
Heart of Stone
A prequel to Demelza Carlton's Heart of Stone gargoyle shifter steamy paranormal romance series, set in the Scottish Highlands.
Marked by an Assassin
Can Harbin and Aya resist the passionate fire that blazes between them as they chase the vengeance they both crave? Or will they surrender to their deepest desires?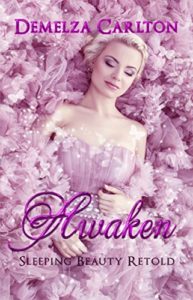 Awaken
A sleeping beauty. A kingdom frozen in time. Only one can save them all.
Fallen Angel
And can Annelie vanquish her doubts and fears to claim the heart of her fallen angel?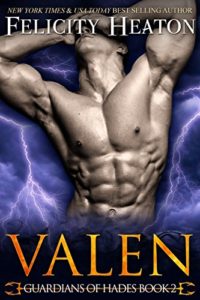 Valen
Will Valen be strong enough to face the fears in his heart and the ghosts of his past to claim everything he desires or will they lure him deeper under their spell and into the darkness?
Marek
Will they be strong enough to overcome their pride and their prejudices or will a dark turn of events shatter both their hearts?
Heart of Steel
She never expected to summon a demon THIS sinfully sexy…
Stormy Seas
Welcome to my crazy mermaid life, taking on salvage dives to pay the bills. It's part Underworld, part Pirates of the Caribbean, and always a huge pain in the gills.
Magic Conquered
Once they have you, you don't come back…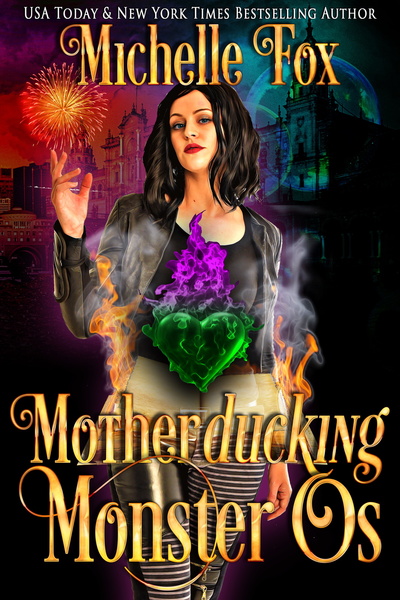 Motherducking Montster Os
This bounty hunting witch is OVER IT.
Daimon
Will Daimon's icy heart be able to withstand the fiery witch who can scorch him with just a look?
Turned
Revenge is a dish best served cold, but there's more than one way to make it. I just have to decide how far I'm willing to go.
Vulcan
This year, Hestia's making a new year's resolution that could change everything. If she dares…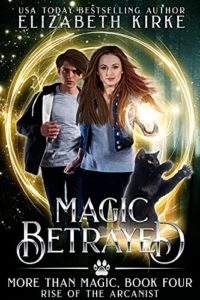 Magic Betrayed Part 2
Never again must another Arcanist rise…
Keras
Will Keras be consumed by the darkness or will Enyo be the light that saves him?
Once Upon a Mermaid
Fall deeply in love with four mermaids and the heroes who capture their hearts in this mer-vellous collection of tales.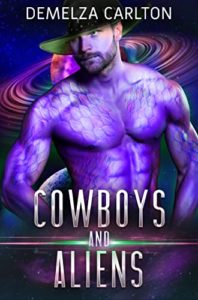 Cowboys and Aliens
Can a cowboy and an alien set aside their differences, celebrate Thanksgiving, AND find love?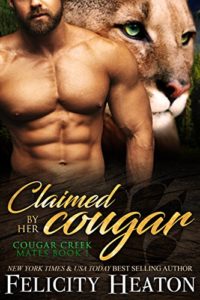 Claimed by her Cougar
When a lone female wanders into his territory, it isn't a burning need to drive her away he's feeling and it isn't his pride that needs protecting—it's his heart.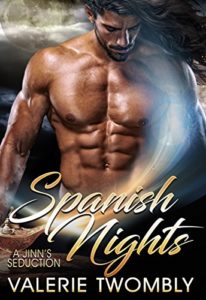 Spanish Nights
They must choose between her mortality and his freedom...
Possessed by a Dark Warrior
When Bleu finally catches his elusive prey, will he listen to his head as it demands he complete his mission or his heart as it demands he claim his eternal mate?
Calistos
Will Calistos find the strength to let someone into his heart again and look to the future, or will the pain of his past lead him to unleash hell on this world?
Fang
He isn't looking for love, let alone his fated mate, but one taste of the pretty young human girl Dani, and he's hooked.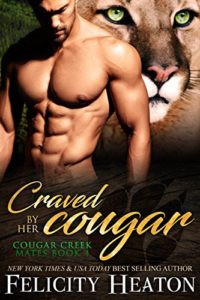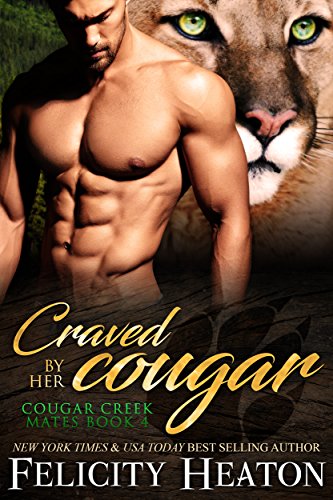 Craved by her Cougar
With every fight over the right to Ember, the tethers on Cobalt's feelings twist and threaten to snap, a torment he cannot bear and one that has him willing to risk it all...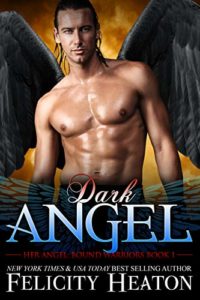 Dark Angel
When the lethally handsome warrior offers to obey her and give her revenge, Serenity can't resist the temptation, but can she resist the forbidden hungers the dark angel stirs in her?
Ocean's Justice
A mysterious castaway. A Scottish hero determined to protect her. Can they survive the storm?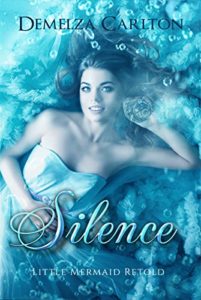 Silence
A little mermaid. A prince to save. Only silence can break the spell.
Ares
Will he choose his duty and regain the power he needs in order to save his world or will he choose the desires of his heart and sacrifice his fire so he can be with the woman becoming his whole world?
Halcyon
Catch a siren. Stop the storm. Whatever the cost.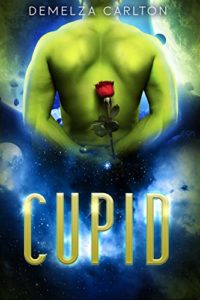 Cupid
Can a lonely Cupid find love? Or will he fall victim to the Cupid curse, too?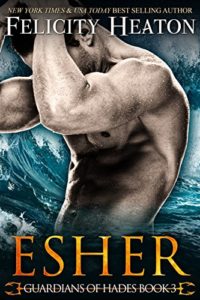 Esher
Will Esher find the strength to overcome his past and fulfil his duty, or will the lure of revenge allow the darkness in his heart to seize control, transforming him into a god intent on destroying the world?
Revel
Twelve princesses. One wounded soldier. A mystery that must be solved.
Captured by her Cougar
Gabriella might be his enemy... but she's also alpha-shifter Storm's true mate...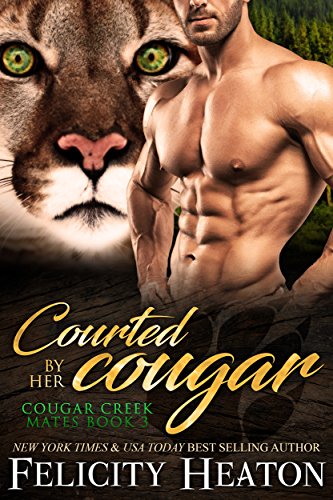 Courted by her Cougar
Flint is one alpha shifter determined to remain a bachelor... until a beautiful doctor with a surprising secret walks into Cougar Creek.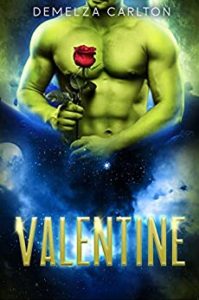 Valentine
A fresh start bringing extinct species to life is just what she needs to get over the loss of her husband. Until she discovers her husband isn't dead…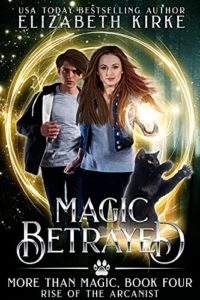 Magic Betrayed Part 1
Never again must another Arcanist rise…
Dragonstruck
He's a rock star, dragon shifter. She's a nerdy scientist who's either out to infiltrate his ancestral home or his fated mate... or both.
The Spirit Tree
Magic & mayhem, I can handle. Two men determined to claim me? Not so much.
Warrior Angel
Can they stop the flames of their passion from consuming them? And can a love so forbidden ever have a happy ending?
Ghost
Maia's determined to teach her alien captor that Earth girls are NOT easy, and he may have made the biggest mistake of his life. Unless he hasn't…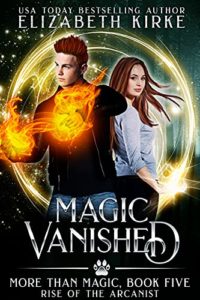 Magic Vanished
The next victim is one of us…
Once Upon a Princess
Twelve raven princes. A mermaid who longs to be human. A mysterious sleeping princess. And a fairy godmother who fights dragons…