Pick of the Pack Archive
My deepest secret is his darkest temptation.
The most elusive of the Twin Moon wolves is back, and he's on a mission.
Love is the ultimate experiment…
When duty and primal instinct collide, what's a wolf to do?
A snarky witch and her four sinful immortals ...
She needs a gargoyle's help after accidentally summoning a demon
If you like smart heroines, sexy men, and trouble at every turn, then you'll adore Been There Dragon That!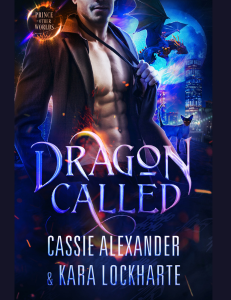 Andi Ngo hasn't met a bad decision she won't make, but this one might turn out to be the best bad decision of her life.
He's the dark prince I dreamed about, like a fairytale...with a twist.