Wolf Pack Freebie Fest Event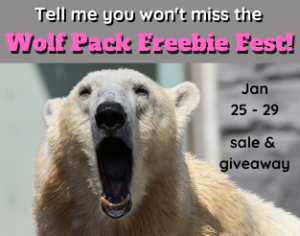 These books are FURRREEE for the 1st time!
Scroll down to enter our gway.
REMEMBER!
Check prices before you buy. They can change without notice.
If you see a book that isn't furrreee,
please check back later as price changes may be delayed.
Twin kids are being abducted across the country—with one left behind drugged and positioned like a corpse, while the other vanishes faster than a lightning strike. Will Molly be able to control her new powers in time to solve the case and save the kids?