In the Arms of an Enemy by Bethany Shaw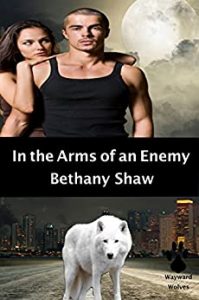 Astrid loves her new life in Tuscany. She is free from the restrictive boundaries of pack life and able to make her own choices. When her alpha's brother moves into the flat next to hers, it sets a series of events into place that will change her life forever. Should she flee or face her enemy?
Check prices before you buy.