Lure of Obsession by Lisa Kessler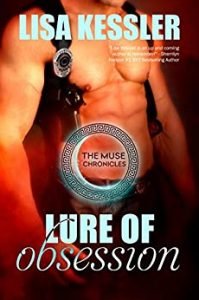 Melanie Jacoby is the human vessel for the Muse of Tragic Poetry, but she isn't prepared for the tragedy of finding her roommate dead at the bottom of the stairs. Mel is the next target, but detective Nate Malone's determination to protect her is almost as strong as his desire for her, and tragedy isn't part of his plan.
Check prices before you buy.