The Cowbear's Second Chance Romance by Liv Brywood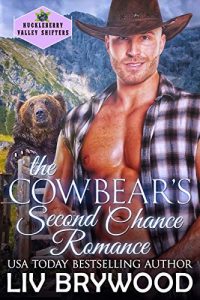 Cowboy bear shifter Jace Thompson is back in Huckleberry Valley to claim his mate. Holly might refuse to give him a second chance, but he won't stop until he has tried every naughty trick in the book to win her back. And he can be very, very persuasive.
Check prices before you buy.