Fatal Cravings by Daniella Starre
Some cravings can be fatal.
I've loved Maxwell my whole life. So after I've done the unthinkable and killed a vampire, I turn to the vampire who stole my heart years ago and then abandoned me. I'm desperate for his help. Desperate for him.
To save myself, to save us both, I might have to act as bait to draw out our mutual enemy. But my attraction to Maxwell might not be one-sided after all, and our cravings must prove to be our undoing.
"Do you remember me, Annabel Gates?" he asked in that same seductive voice.
I nodded, my fingers touching my bottom lip.
His lips parted, and I could see the tip of his fang. When he licked his lips, I gasped.
Why was I so drawn to him? It felt like there was a bond between us, some strong magnetic force that drew us to one another, and I stood from where I had been sitting on my bed, trying to read a trashy romance novel.
That was when I remembered it was early in the morning, very early, and I was still dressed for bed.
In a tight shirt that didn't even cover my underwear.
Self-consciously, I tugged on the hem, not that it would help to cover me more.
His lips curled into a smirk, and I could feel my cheeks turn red with embarrassment. Heat flushed all over me. Of course he had seen far more than what this t-shirt covered or rather didn't cover. He had to be centuries old. By the look of him, I assumed him to be Italian. Sweet, seductive, savory…
Trying to be coy, I touched my bottom lip again, hoping he would react, that he would sweep me into his arms, but no, he remained there, watching me.
Slowly, I reached for the hem of my shirt again, intent on taking it off.
The next instant, he stood beside me. "What do you think you are doing?" he asked, his words like a purr that made me arch my back and unintentionally push out my chest.
"Vampires are…" I licked my lips. "You…"
He reached up to touch my face. "You are not like most," he murmured.
Fatal Cravings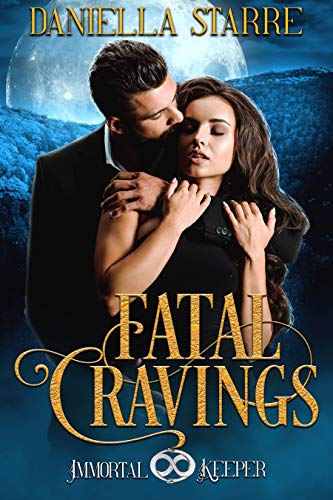 Some cravings can be fatal...
Devil's Cut
Ruination has never looked so good...