Devil's Cut by L.A. McGinnis
Forge pulled me into him, and this time there was no awkwardness as we collided.
Our lips snagged on each other's, then Forge's hand went to my lower back and crushed me against him as he kissed me, his tongue slipping between my lips. Between the heady sweetness of the barley and my brain spinning at how good Forge tasted, I got lost in the moment.
Damn, but Forge could kiss, exploring my mouth with a thoroughness I truly admired.
Practice makes perfect. When the thought popped into my head, I pulled away slightly.
"Forge…" I said again, with as much luck as before, and he sucked my lower lip between his teeth. I felt the slight prick of fangs, and my knees almost gave out.
Fuck it. I'm tired of playing around.
I clasped his neck, pulling him back down to me. This time I was the aggressor, my tongue tangling with his as the kiss went on forever. I heard Forge's laughter in my head, and his other hand wrapped around my nape as he bent me backward.
I've been waiting for weeks for you to say those words.
I might have argued, but I couldn't focus on anything right now except Forge's tongue in my mouth, the feel of his corded, sweaty body pressed against me, the strength of his hands steadying me, and the fact that he'd just helped me rake barley.
It was stupid, but after working beside him tonight, Bastian Forge had changed in my eyes. No longer the legendary vampire, no longer a myth, but someone who enjoyed—and valued—the same things as I did.
Something between us solidified, something more than even this kiss, which was so delicious that I never wanted it to end.
Fatal Cravings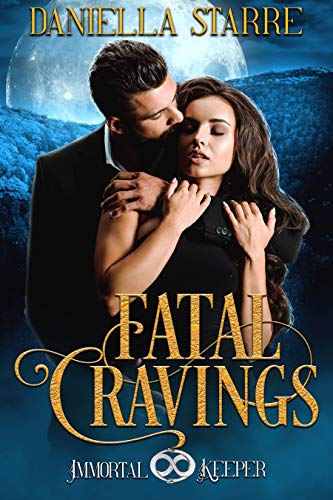 Some cravings can be fatal...
Devil's Cut
Ruination has never looked so good...