Pick of the Pack Archive
I'm known for being the playboy, the sexiest Draglen. So, why does she reject me, and why can't I accept it? I need to find out more.
This 9 book series is now complete and available in audio! Atmospheric locations, smoldering passion, electrifying action, & edge-of-your-seat suspense, from Paris to London, Rome, Venice, Lisbon, and more!
What's Emma to do when she finds a naked, bleeding man with the body of a god in her back yard during the dragon apocalyspse?
While the two princes of the dragon court vie for her affection, half-blood Rowen desperately attempts to hide her mystical abilities.
He must choose: Save the woman who can redeem his own soul or save the world.
Two dragon shifters, one human female, and sword crossing aplenty...this is not your mother's fairy tale.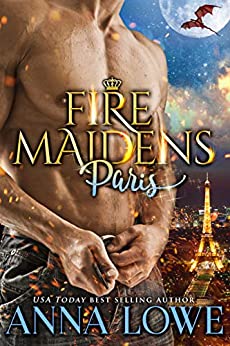 Paris! City of dreams, shifter nightmares, and hot dragon heroes who can turn a woman's life upside down.
A spirit shifter must find her four mates or risk going insane, but the last thing she expects is love.